There is a science and art behind every cup of your morning coffee. And we at AJ Trading , devote and dedicate ourselves to that. We assist our partners hone their colleagues and staff from coffee preparation, brewing, to presentation at our very own barista school. It matters not who they send for training. All who enter the drill leave with full knowledge in the craft of coffee making… from start to finish… from zero to hero. In the hands of our highly qualified trainers who have perfected true Italian coffee making, trainees are groomed using both tried-and-tested and the latest concepts and techniques used in cafes throughout Italy and the rest of the world.
Using a theoretical and practical framework, our course covers the fundamentals including how to get the best coffee from state-of-the-art equipment. Bean grinding and adjustment, dosing and distribution, leveling, tamping, extraction and profiling, and the troubleshooting of common mistakes and problems are just some of the things they learn. We don't stop there. We make sure our own people improve the skills they already have.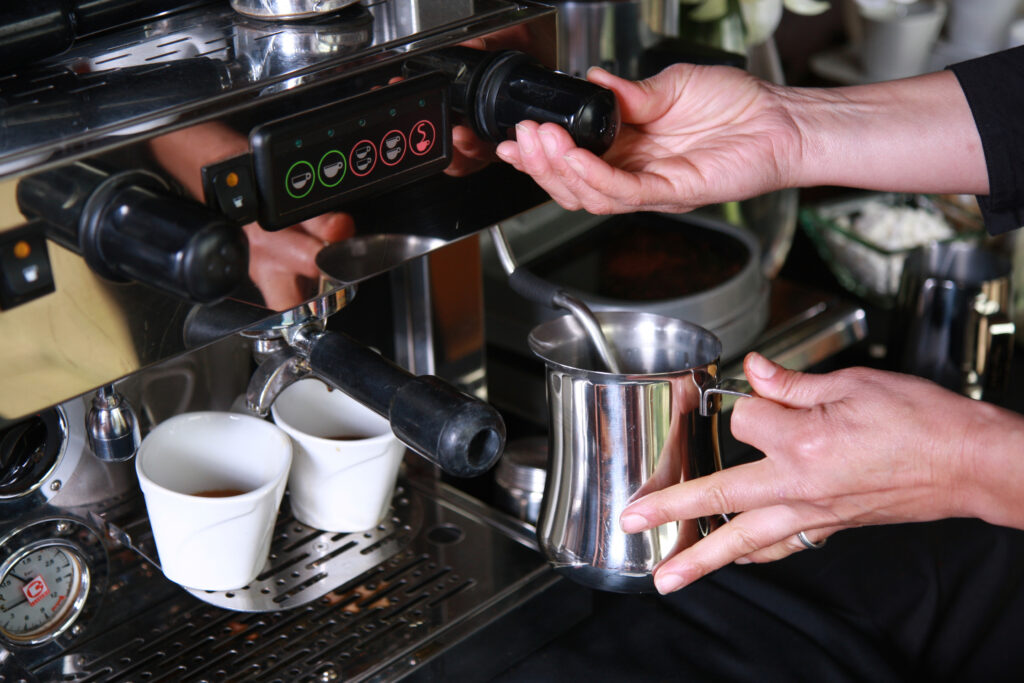 Barista Training structure and objectives:
· Providing basic knowledge on topics related to the world of coffee at its origin
· The definition of espresso and practical steps to make the perfect espresso
· Milk handling, presentation and processing techniques without altering the taste and nutritional characteristics of the product
· Coffee-based specialist beverages and techniques for their preparation. The duration, cost and structure of training courses vary depending on the level of the participants. We adapt content and duration to the needs of our customers.
If you wish to join a training program, please contact us info@ajtrading.ae